---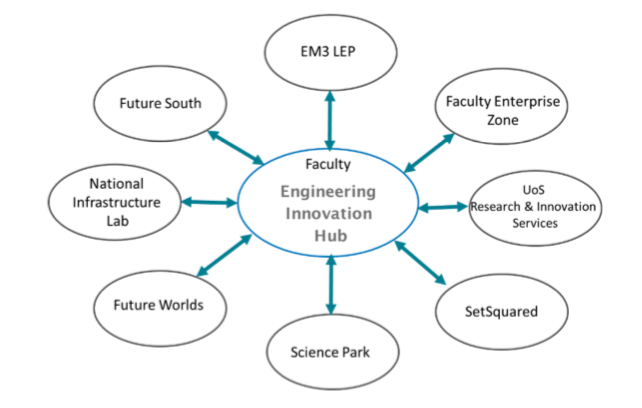 The University of Southampton is recognised as being a global powerhouse in Engineering and Technology. Its largest unit, the Faculty of Engineering and Physical Science, includes schools of Engineering, Electronics and Computer Science, Chemistry and Physics and Astronomy. Of relevance to the Hub, the Faculty hosts a number of important institutes and research groups, including the Web Science Institute, the Aeronautics and Astronautics Research Group, the Transport Research Group, the Sustainable Energy Research Group, Water and Environmental Engineering Group, Zepler Institute for Photonics and Nanoelectronics, incorporating the Optoelectronics Research Centre, Web Science Institute, the Centre for Machine Intelligence, the Center for the Internet of Things, and Centres for Doctoral Training in Sustainable Infrastructure Systems and Energy Storage and its Applications.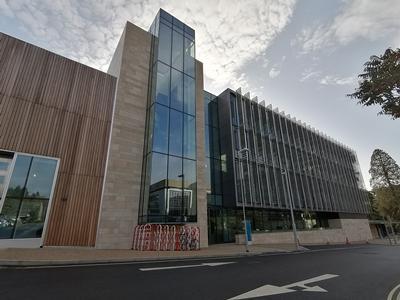 Part of the University's contribution to the Hub will be dedicated resource from our School of Engineering, Director of Research & Enterprise Impact (PhD, CEng, FIMMM, MBA, PRINCE2) who has a long history in both industry and academia of creating high value partnerships, running facilities and technology transfer. This will ensure in the first instance that a fit-for-purpose physical Hub is created and then to transform it into an environment that both nurtures and supports creativity and innovation with the ultimate aim of transforming prosperity, health and well-being of people living in the M3 corridor.

Enterprise M3 Local Enterprise Partnership helps to deliver increased productivity, prosperity and an improved quality of life for people living and working across our area.
Enterprise M3 are a business led partnership, bringing together private, public and not-for-profit sector organisations to determine local economic priorities and undertake activities which drive economic growth and productivity through innovation,  job creation, improved infrastructure and increased workforce skills within our area. These include small businesses, larger companies, local authorities, not-for-profit organisations, colleges and universities. They invest in transport, innovation, skills and enterprise, and  their Strategic Economic Plan and emerging Local Industrial Strategy set out a vision for the future economy and plans to boost the productivity, prosperity and quality of life for the people and businesses who live and work in our region.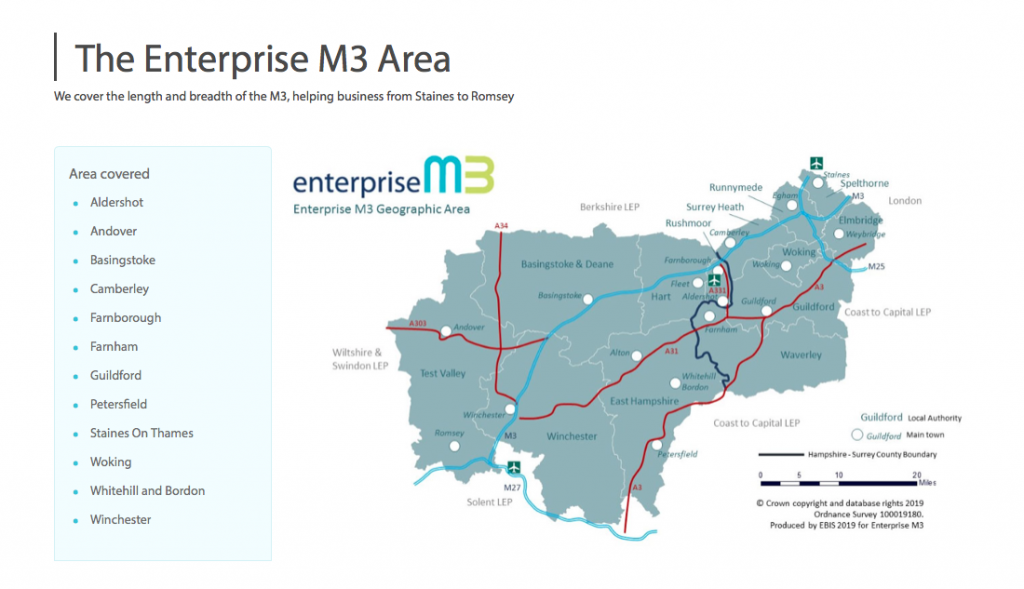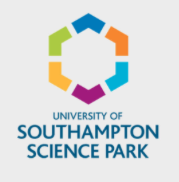 The Hub will be located at the heart of the Southampton Science Park, a major economic asset at the boundary of the Enterprise M3 and Solent LEP areas. It is home to 90 technology- based businesses, the activity of which extends up the M3 corridor and surrounds. The Science Park has a strong track-record in business growth, providing an ideal environment for this facility, and hosts world-class business creation, incubation and acceleration programmes. More recently, the Science Park's Catalyst Programme has established a strong track-record of transitioning technology- based business ideas into successful early-stage commercial entities and enabling their rapid growth. Experience has shown that, with the stimulus of successful incubation, co-locating enterprising academics with commercially experienced entrepreneurs is a highly effective way of facilitating translation of research and exploitation of commercial opportunities.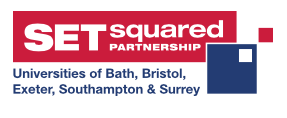 SETsquared, a collaboration across five southern universities including the University of Southampton, has recently been independently rated as the best university-based business incubator globally. Independent research recently announced that SETsquared companies have created over £3.8bn of value in the South of England's economy since 2004 (and is forecast to contribute a further £7.4 billion GVA by 2025); employment due to these businesses is estimated at 8,900 jobs in 2014, projected to rise to 14,200 by 2025. Over the last 10 years SETsquared has established a track record for accelerating start-up businesses and for helping business founders to prepare for growth. Since 2003, SETsquared has helped over 1,000 businesses, which have gone on to raise over £1billion in investment. Last year, SETsquared's award-winning service was ranked by the University Business Incubator Index as No 1 in the world – http://ubi-global.com/research/ranking/rankings- 2015/#globaluba2015.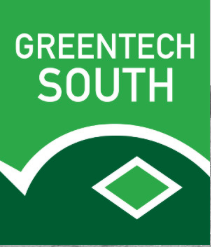 Greentech South has been created by Future South to be a Technology and Innovation Cluster with around 250 member organisations and is focused on the following goals to support businesses in the low carbon sector:
Assist companies in commercialising ideas.
Facilitate 200 Greentech apprenticeships with SMEs within 2 years.
Work in partnership to find new markets for export.

The Centre For Towns is an independent non-partisan organisation dedicated to providing research and analysis of our towns. Whilst our cities receive a good deal of attention, we believe that there should be equal attention paid to the viability and prosperity of our towns. The Centre For Towns hopes to serve as an advocate for towns and an organisation which facilitates wider research into the needs of towns. The Centre has created a database of around seven thousand places across the United Kingdom, ranging in size from villages to small towns to large towns and cities. Those towns have been further categorised where possible into types of towns:
Seaside towns – towns with over 10,000 residents with a significant non-estuary coastal boundary.
University towns – towns with a university and a significant proportion of resident students.
Ex-industrial towns – towns which were formerly the home of heavy industry, but which have found it difficult to adapt to a decline in those industries.
Commuter towns – towns which are within a relatively easy commuting distance of our cities and which are attractive to commuters for that reason.
Market towns – small to medium-sized semi-rural towns with traditional market 'rights'.
New towns – designated new towns.